Media as Global Diplomat: Media that Moves Millions
Hosted by the United States Institute of Peace (USIP) and Independent Television Service (ITVS)
Sponsored by USIP and ITVS, the Media as Global Diplomat series of summits has highlighted the expanding power of today's media to transform public diplomacy and promote peaceful international relations since 2009. The fourth summit, Media that Moves Millions, looked at the unprecedented phenomena of user-generated media campaigns that have inspired masses of participants and rocked political systems.

The first part of the event featured, on stage, those campaigns that have captured the world's attention by successfully using participatory media for social change, particularly in conflict settings, including the We Are All Khaled Said, Half the Sky, and Kony 2012 campaigns. The second portion of the day offered hands-on instruction by experts from Facebook, Twitter and Indiegogo to individuals and organizations alike seeking to use the ever-expanding toolkit of media for social change and peacebuilding.
Livestream: This event was livestreamed beginning at 9:00am EST on February 28, 2013. Online viewers were able to engage panelists and each other through live chat and Twitter discussions (Hashtag: #GlobalDiplomat).
Interaction on Twitter:
@USIP and @ITVSIndies provided updates on Media as Global Diplomat: Media that Moves Millions.
During the event, viewers tweeted @Hari to interact with Hari Sreenivasan, PBS Newshour Correspondent, and appear on our Livestream.
Viewers and attendees used the hashtag #GlobalDiplomat to live-tweet and ask questions.
Event Multimedia
Agenda
8:30 – 9:00am | Registration
9:00 – 9:20am | Welcome Remarks and Introductions
Sheldon Himelfarb
Director, Center of Innovation: Media, Conflict, and Peacebuilding, USIP
Kristin Lord
Executive Vice President, USIP
Sally Fifer
President, CEO, ITVS
Hari Sreenivasan
PBS NewsHour Correspondent
9:20 – 9:40am | Keynote Address
Alec Ross
Senior Advisor for Innovation, US Department of State
9:40 – 10:55am | PANEL I: From Screens to Streets
Frank Sesno (moderator)
School of Media and Public Affairs, George Washington University
Abderrahim Foukara
Washington, D.C. Bureau Chief, Al Jazeera
Adel Iskandar
Media Scholar, Academic
Matthew Perault
Public Policy Manager, Facebook
Nadine Wahab
We Are All Khaled Said
Oscar Morales
One Million Voices Against The FARC
10:55 – 11:10am | BREAK
11:10 – 11:30am | Keynote & Intro Panel II
Clay Shirky
Author, Professor, NYU
11:30 – 12:45pm | PANEL II: Going Global – Building Networks of International Support
Frank Sesno (moderator)
School of Media and Public Affairs, George Washington University
Ben Keesey
Executive Director, CEO, Invisible Children
Jenifer Snyder
Executive Director and President, The mGive Foundation
Kathy Calvin
President and CEO, United Nations Foundation
Maro Chermayeff
Executive Producer, Half the Sky
Nicholas Kristof
The New York Times
Veronica Eragu
EDG Venture Consult, Uganda (Teleconference)
12:45 – 12:50pm | Introduction to Workshop Trainers
12:50 – 1:40pm | LUNCH
1:10 – 1:45pm | Lunchtime Keynote
Tamara Gould
Sr. Vice President, National Productions and Strategic Partnerships, ITVS
Patricia de Stacy Harrison
President and Chief Executive Officer, CPB
Nicholas Kristof
The New York Times
1:45 – 2:00pm | Break
2:00 – 4:00pm | SPECIALIZED TRAINING WORKSHOPS
2:00 & 3:00pm | Facebook for Content Creation, Curation and Movement Building
Brooke Oberwetter
Associate Manager of External Affairs, Facebook
2:00 & 3:00pm | Unlocking the Power of Twitter and 10x10
Kate Gardner
Founder, Dstl
Didi Bethurum
Director of Marketing & Digital Strategy, 10x10
2:00 & 3:00pm | Crowdfunding
Danae Ringelmann
Founder, Indiegogo
2:00 & 3:00pm | Half the Sky & Games for Social Change
Asi Burak
Co-President, Games for Change
Partners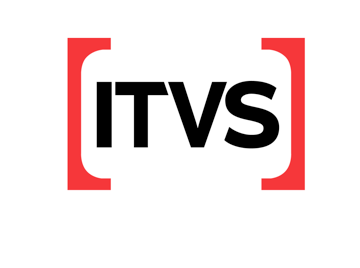 Start Date:
February 28, 2013 - 8:30am
End Date:
February 28, 2013 - 4:00pm
Location
U.S. Institute of Peace
2301 Constitution Avenue, NW
Washington, DC 20037
Inquiries
Please contact Christine Mosher at 202-429-4166 or cmosher@usip.org with any general questions about this event